The AirLock is based on two facts. Fact number one is that a lot of bicycles,
Commuters carry a compact tire pump. Fact number two is that almost all of the Bicycle commuters carry a lock with them.
Joe and Christine Edell, siblings, Decided to combine the two and created AirLock.
The AirLock features a 30-inch-long and a quarter-inch-thick steel cable
That comes with locking attachment on both ends. You can simply wrap the cable around the frame and,
Any immovable object, and key-lock the two ends together.
This process is much similar to any other bike lock process that
Most of us are familiar with, right?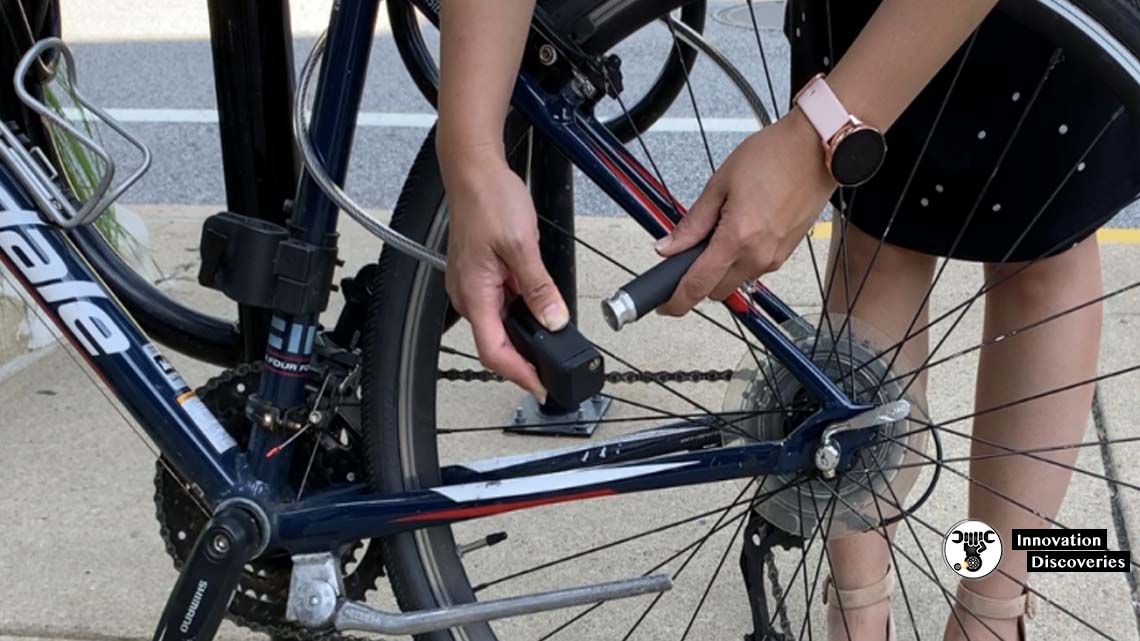 The amazing part of AirLock is that one of the locking attachments also has a steel air chuck with the other end doubles as a 3.5-inch hand-operated aluminum pumping cylinder. These two are connected using a vinyl hose. The clear vinyl hose also houses the steel cable. If the user notices that the air pressure in a tire is low,
They will simply have to attack the chuck onto the valve stem and secure it by flipping a tightening lever that comes built-in.

This is followed by the process of pumping.
The hose allows the user to stand up while pumping air instead of having to squat down next to the tire. However, if the tire has gone completely flat,
Then you might be pumping for a while because it takes about 200 strokes for reaching a pressure of 100 psi on a 27-inch tire.

AirLock weighs in at 544 grams and is available with
Presta or Shrader compatible chucks.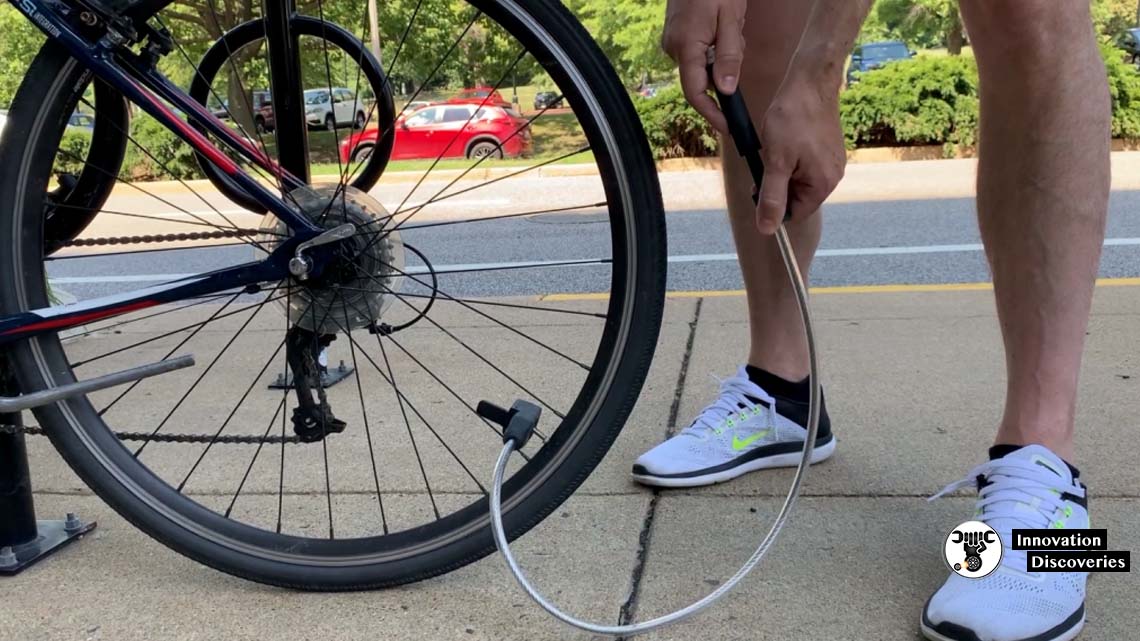 As of right now,
AirLock is raising funds on Kickstarter,
And a pledge of $50 will help you get your hands on one if and when it reaches production. The retail price for the AirLock is $68.
We do think that this product will make it because of its functionality and portability. What do you think?