It doesn't matter whether you log miles on the road or in the parking lot of the grocery store, your vehicle needs gaskets.
However, when it comes to materials, you can get a lot of choices, and it can become confusing.
Your confusion ends here because below is a comprehensive list that explains the different materials so you can get exactly what you need—nothing more, nothing less.
Read More: SYMPTOMS OF A BLOWN HEAD GASKET? HOW TO PREVENT AND FIX IT
Carbon Gaskets
Carbon gaskets offer superior sealing even on the worst flange surfaces.
They can withstand long-term exposure to high temperatures, so they're perfect for your turbo, nitrous, or blower application.
Composite Gaskets
Composite gaskets resist coolant, gasoline, alcohol, and oil, and can be easily trimmed for an exact fit on modified parts.
In most cases, composite won't crush, shrink, split, or squeeze.
On some applications, a composite material is applied to the core of the gasket to increase torque retention and to withstand high-vacuum conditions.
---
SYMPTOMS OF A BLOWN HEAD GASKET? HOW TO PREVENT AND FIX IT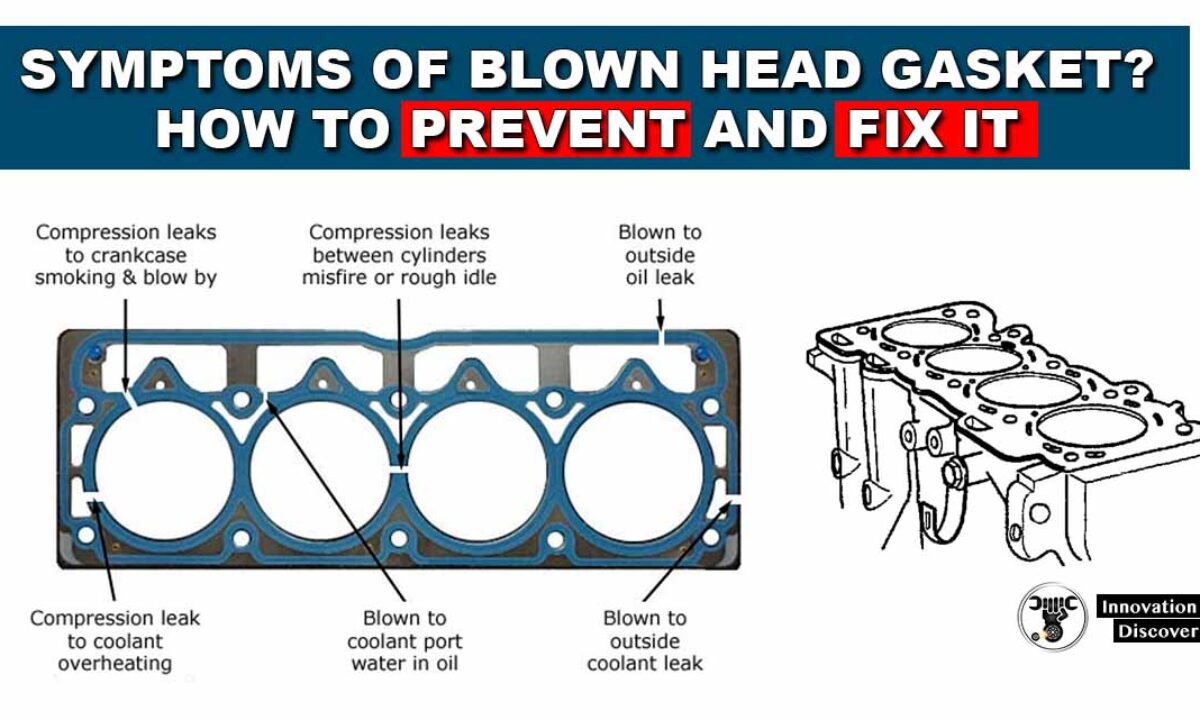 ---
Copper Gaskets
Copper gaskets are mainly used on high-performance street/strip engines because of their durability.
To minimize warping, the copper distributes heat evenly in the gasket and will conform to rough or damaged surfaces in order to maintain a good seal.
For an even tighter seal and ultimate blowout resistance, some copper gaskets have embossed edges.
Cork Gaskets
Cork gaskets create a positive seal that eliminates the need for retorquing, and the cork particles make the gasket easily compressible for a tight seal without leak paths.
They can withstand high-vacuum and high-temperature conditions while maintaining compression.
Choose extra-thick cork valve cover gaskets for increased valvetrain-to-cover clearance.
---
DETECTING HEAD GASKET ISSUES AND THE SOLUTION

---
Dead-Soft Aluminum Gaskets
Dead-soft aluminium gaskets are very pliable and provide an excellent seal even on warped, rough, or irregular flange surfaces.
The multiple-layer, solid aluminium construction is highly resistant to blowout and burnout, and they can be reused.
WONDERING "WHY ARE DIESEL ENGINES NOISY?" THE REASONS
Fiber Gaskets
Fiber gaskets have excellent tensile strength and superior blowout resistance.
They're corrosion-resistant so you can use them with racing gas and alcohol fuel, and they don't need retorquing.
Graphite Gaskets
Gaskets with a core of graphite dissipate heat, preventing burnout of gaskets.
They have excellent compressibility, can withstand high temperatures, and won't creep, cold-flow, or become brittle.
Graphite coatings allow for gasket movement without damage.
Download: HEAT TREATMENT OF GEARS
Rubber Gaskets
Rubber gaskets are easy to install because of their flexibility, and they have superior heat resistance.
Some rubber gaskets have a one-piece rigid design for more durability and eliminating leak paths.
In many applications, a rubber coating is applied to the gasket core to seal minor imperfections and to provide a tight, leak-proof seal that'll resist blowout in high-pressure applications.
Read More: CAR RADIATOR HEATING UP? 5 RADIATOR FAN PROBLEMS THAT YOU NEED TO KNOW
Steel/Multi-Layered Steel (MLS) Gaskets
Steel/Multi-Layered Steel (MLS) gaskets are designed to handle higher compression ratios, special cam timing, and higher operating temperatures,
So, they're ideal if your engine is supercharged, turbocharged, or hooked up to nitrous oxide.
Read More:
The rigid steel design practically eliminates gasket distortion under gruelling engine conditions.
Some gaskets include a steel core for enhanced durability and blowout resistance.
TURBOCHARGER: COMPONENTS, WORKING PRINCIPLES, AND TYPES
Wire Ring Reinforcement
Many cylinder head gaskets have a steel or copper wire ring reinforcement seal embedded in the gasket for the tightest seal around the combustion chamber.
The wire rings are pre-flattened to minimize brinelling (indenting) and head bending on aluminium cylinder heads.
The ring provides three times with the sealing power over standard gaskets.
IC ENGINE: COMPONENTS AND THEIR FUNCTIONS, TYPES, AND TERMINOLOGY
Gasket Coatings
Some gaskets are coated in rubber, latex, elastomer, Kevlar composite material, or a fiber facing material in order to seal minor surface imperfections, provide a tight seal, increase torque retention, and eliminate the need for retorquing.
Gaskets may also include a graphite coating to allow for gasket movement without damage.

KNOW THE DIFFERENCE IN BITURBO VS. TWIN TURBO HERE